June 15-18th, 2011
Fort Wayne, Indiana

TRA 2011 National Meet
Tri-State Triumphs will be hosting the 2011 TRA National Meet in Fort Wayne, Indiana. The dates are Wednesday, June 15 through Sunday, June 18. All TR's and non-TRA members are welcome!
The host hotel will the the Holiday Inn at the Coliseum in Fort Wayne.
We hope you will plan to join the fun in 2011! More details will be posted as soon as they are available both here and at www.TRA2011.com. You may also contact fwtriumph11@aol.com or call 260-925-1488 with questions.
Click here for the TRA 2011 Flyer.
Hope to see you there!
.
2011 VTR South Central Regional
Apr. 28 - May 1, 2011
T Bar M Ranch Resort
New Braunfels, TX

The 2011 Regional will be hosted by the South Texas Triumph Association, and will be held at the T Bar M Ranch Resort in New Braunfels. The event will include autocross, funkhana, rally, and of course, a concours d'elegance. The STTA web site has all the details.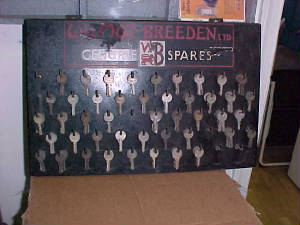 Display of FA wilmot breeden keys.
2011 VTR National Convention
Aug. 17-21, 2011
Beaver Run Resort
Breckenridge, CO

The 2011 National will be hosted by the Rocky Mountain Triumph Club. For more info, see the VTR 2011 press release and the VTR 2011 web site.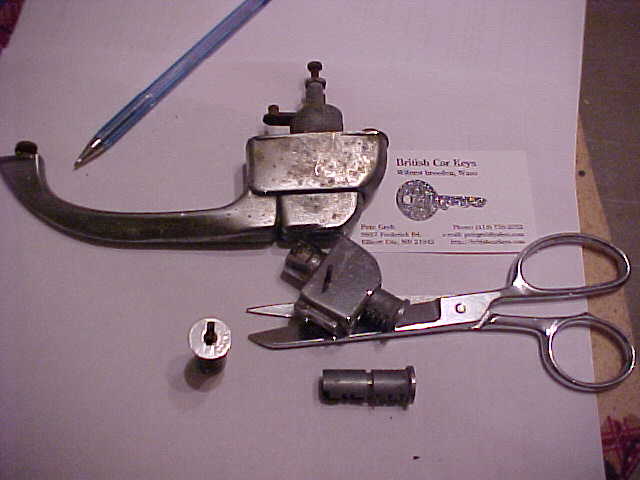 June 4 (Saturday) -- 22nd annual Orphan Car Tour, to be held in the vicinity of Burkittsville, Md. Open to all "orphan" (discontinued-make) vehicles. Additional information will follow later; for updates see website www.orphancartour.org . For further information contact Jon Battle, (540) 364-1770 or e-mail TourDirector@orphancartour.org .